As part of this year's HARIBAN AWARD, we will be sharing interviews with this year's jurors. This week, we spoke with Tokyo based curator, consultant and Founder of CONTACT TOKYO, Masako Sato.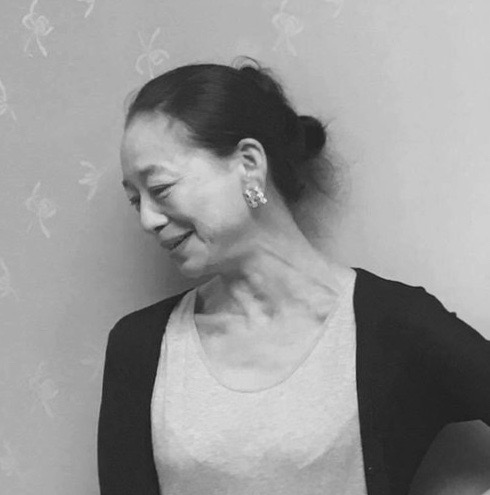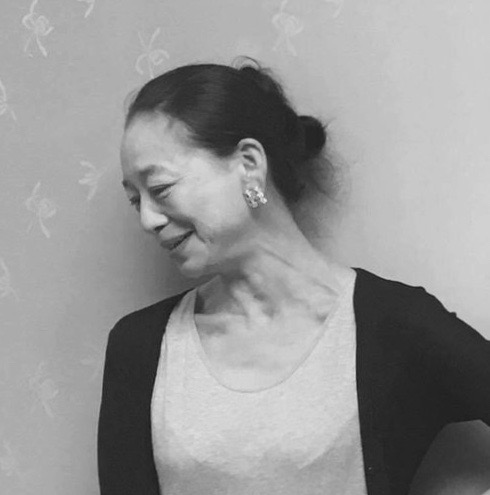 Masako Sato graduated from Sophia University in Tokyo.  She has worked as a freelance translator and interpreter whilst organising various photography exhibitions. Founded Contact. Co., Ltd. in 2012, and has since organised and curated many travelling exhibitions of artists such as Robert Doisneau, Jacques Henri Lartigue, Shoji Ueda, Shigeo Gocho, and the first retrospective of Saul Leiter's works in Tokyo Japan. We had the chance to sit down with Masako Sato to talk about her work and her hopes for this year's  HARIBAN AWARD applicants.
You've been influential in bringing the works of photographers such as Saul Leiter and Jacques-Henri Lartigue to a Japanese audience. As a curator and facilitator of such exhibitions and publications, can you share with us the work that you do?
I have been curating photography-based exhibitions for Japanese museums through my company, CONTACT TOKYO. I negotiate with copyright holders or collection owners to realize exhibitions that were held overseas or photographers whom I want to introduce to Japan. My job is to handle contract management, contract selection, the decision of the venue, the arrangement of transport exhibition companies, editing of catalogues, etc., all necessary for organizing the exhibitions. Depending on the nature of each exhibition, I occasionally work with other curators, otherwise, I organize exhibitions in selecting and curating the works independently.
What would you say initially drew you to photography?
I majored in journalism at university, however, since I was interested in art, I also took curatorial classes. After graduating, I was hired by PPS, a photo agency, the company was getting involved in organizing photography exhibitions, and PPS was a pioneer of organizing photography exhibitions in Japan, such as Robert Capa, Henri Cartier-Bresson, Andre Kertesz, Alfred Stieglitz, Eugene Atget, Brassai, Ansel Adams, etc. In those days, it was mainly held at the department stores. I was lucky enough to be involved with artists whose works are an important part of photography's history and my passion for photography grew throughout the years.
What do you think makes a great photo stand out?
A picture that you catches your attention or a picture you can look at for a long time, a picture that cannot distract your eyes, or a work that can draw out a number of stories from a single image.
What are the advantages of participating in a competition like the Hariban Award? 
The advantage is to be able to show your work to Jurors from various regions. When you are facing your own work by submitting to the competition, your eyes tend to become clearer or maybe the other way around. I also believe it will make a great opportunity to face the questions about why you create your works.
Do you have any advice for those who are looking to apply?
When I saw the works by previous winners, I found the special creativity of the artists and collotype's materiality fused together in them. It is not a coincidence that the only active collotype studios in the world are in Kyoto. Kyoto is a city where craftsmen, their skills and tradition have been fused through a long history. In order to connect what has been handed over from the past to the future, I think it is necessary to have the energy of new perspectives according to each era. The winner of the Hariban Award will receive an invaluable opportunity to focus on making works with experienced craftsmen, I hope to see exciting works that will open up new possibilities for Collotype.
Enter Competition ➔
佐藤正子
プロフィール:上智大学文学部新聞学科卒業後、PPS通信社入社し写真展の企画制作に携わる。退社後、パリへ留学。帰国後は、フリーランスとして通訳や翻訳及び写真展の企画制作を中心に活動。2012年、展覧会企画制作会社コンタクト設立。写真を中心とした展覧会企画を中心に、ロベール・ドアノーの日本国内での著作権管理、編集企画にも従事。これまでに、ロベール・ドアノー、ジャック=アンリ・ラルティーグ、植田正治、牛腸茂雄、ソール・ライターなどの国内巡回展企画に従事。
佐藤さんはソール・ライターやラルティーグの写真作品を日本に紹介されています。こういった展示のキュレーションや出版のコーディネートの仕事について、どのような内容なのか教えてください。 
コンタクトいう企画会社をベースに、主に日本国内の美術館を巡回する写真展の企画制作を行っています。海外で開催された展覧会の日本への巡回展、日本で紹介したいと思う作家の展覧会実現のために著作権者や作品所蔵者との交渉からはじまり、構成決定、作品選定、会場決定、輸送展示業者の手配、図録編集など、展覧会開催までに必要な業務を請け負うといった仕事です。各展覧会の性質によって、他のキュレーターと共同で仕事をすることもあれば、自身がキュレーターとしてゼロから作品の選定に携わる場合もあります。
写真の仕事に関わり始めたきっかけを教えていただけますか?
大学ではジャーナリズムを専攻しましたが、もともと美術に興味があったので、並行して学芸員課程を履修しました。大学卒業後、職探しをしていた際、写真エージェントであるPPS通信社が写真展を企画する部門に入社しました。PPSはロバート・キャパ、カルティエ=ブレッソン、ケルテス、スティーグリッツ、アジェ、ブラッサイ、アンセル・アダムスなど、そうそうたる写真家たちの展覧会を日本で開催した先駆者でした。当時は百貨店での開催が主でしたが、写真史の教科書のような写真家たちの作品に関わる幸運に恵まれたおかげで、私自身が写真の面白さに目覚めていったといってよいと思います。
見る側を惹きつける写真にはどういった要素があると思いま すか?
ずっと見ていて飽きない写真、ずっと見ていられる、眼をそらすことができない写真、個人的にはプリントの奥からいくつもの物語を引き出せるような作品でしょうか。
ハリバンアワードのような写真コンペティションに参加する利点は何でしょうか? どのような作品を期待されていますか?
地理的にも広範な審査員に作品を見てもらえることでしょうか。コンペティションを見据えて作品と向き合うとき、自分の世界がさらに明確になっていくこともあるでしょうし、その逆もあるかもしれませんが、なぜ作品を創るのかという大命題に立ち返る良い機会にもなると思います。
参加者たちになにかアドバイスをお願いします。
歴代の受賞作品を拝見しても、作家の創造性とコロタイプのマチエールが融合した非常に美しいものばかりです。長い歴史の中で、職人とその技術を大事に育んできた京都に、今では世界で唯一、というコロタイプの工房があるのは偶然ではありません。過去から引き継いできたものを未来へつないでいくためには、各時代に応じた新しい視点による新陳代謝が必要だと思っています。ハリバンアワードの受賞者には、熟練した職人さんたちと作品作りに集中できるという貴重な機会が与えられるわけですから、コロタイプの新たな可能性を見出すような鮮な作品が見られることを期待しています。
Sign Up For Updates
Sign up for latest updates from Benrido on HARIBAN AWARD '17.