This year's Hariban Award applications are now open!, We spoke to this year's Jurors IBASHO gallery founders and directors Annemarie Zethof & Martijn van Pieterson about what they are looking forward to with this year's submissions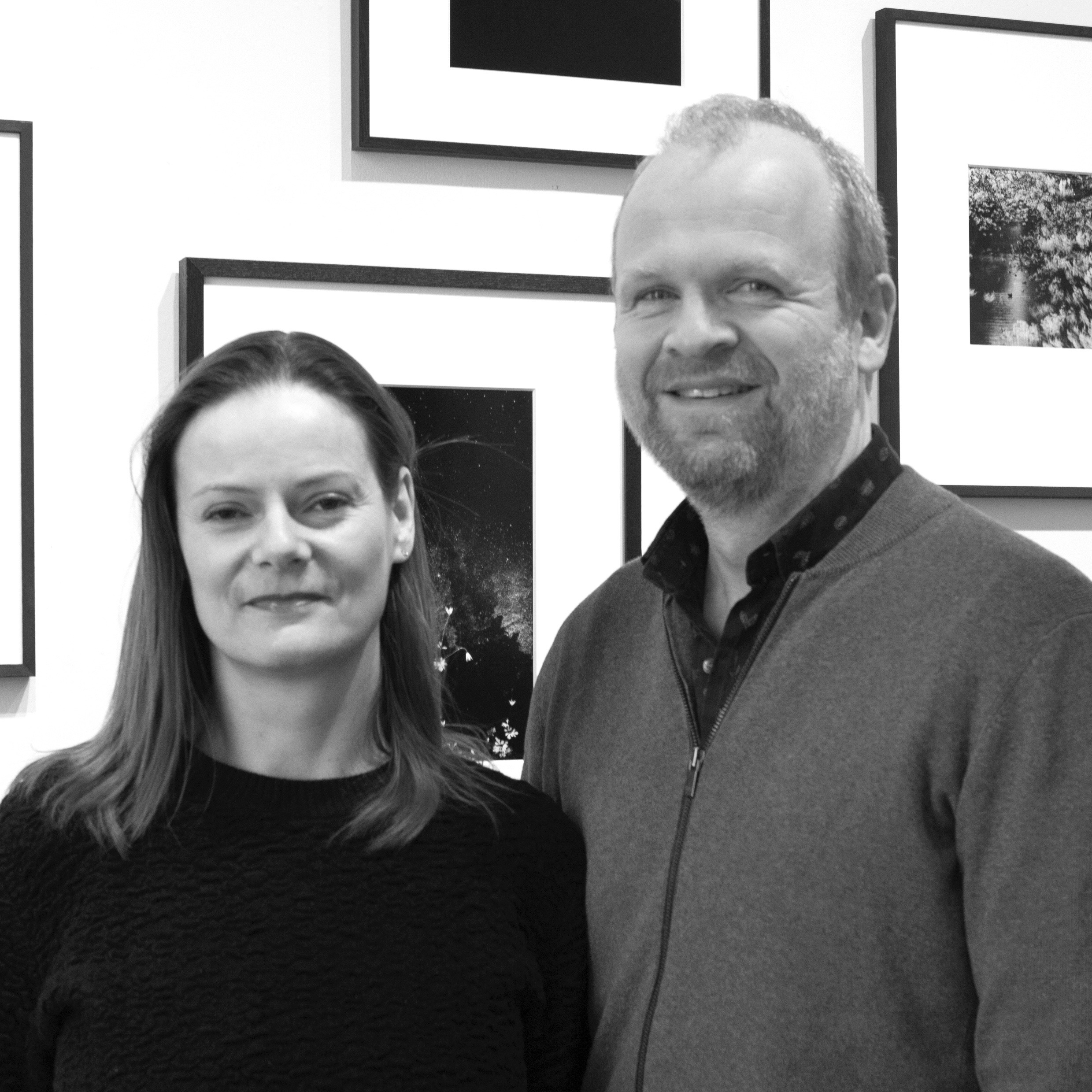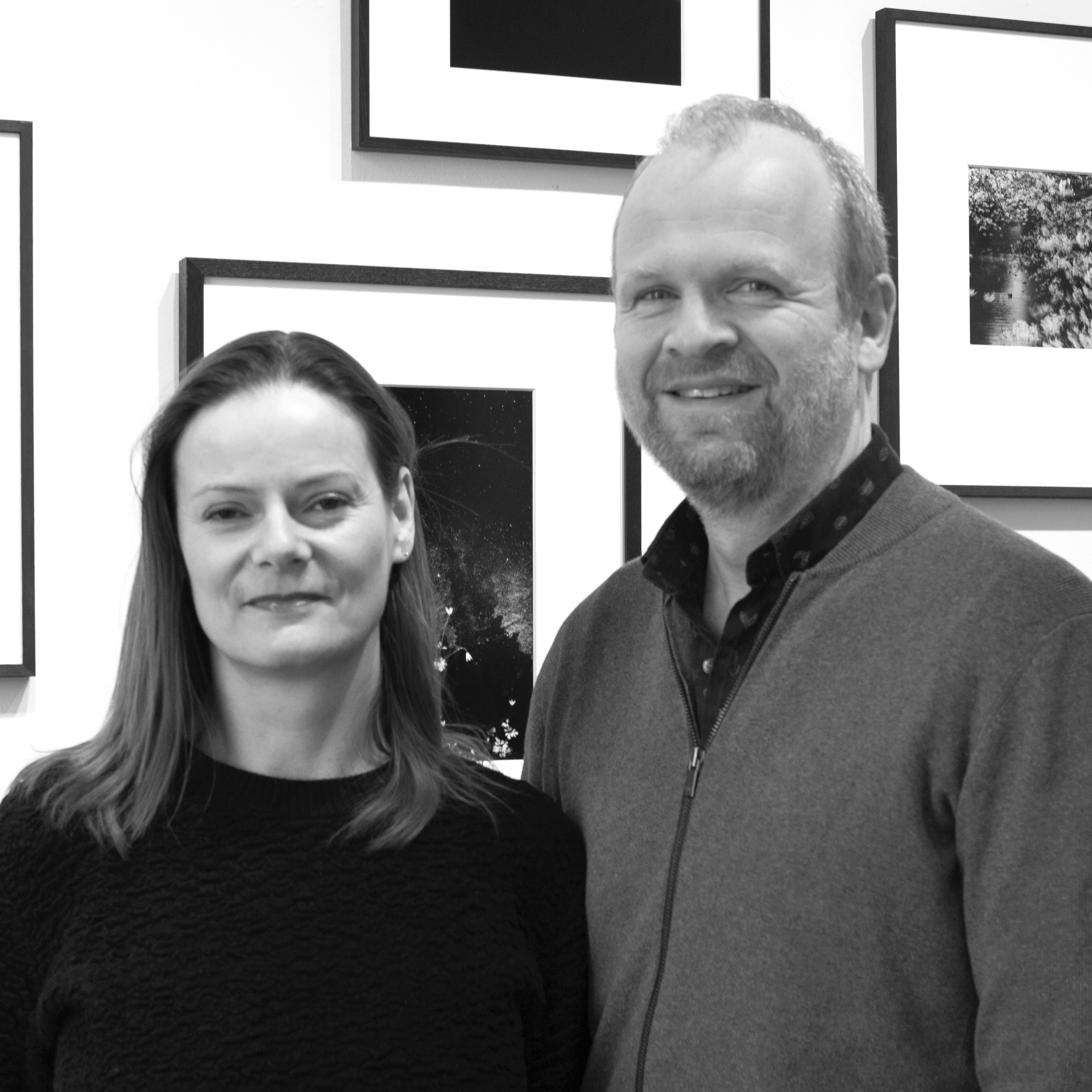 Annemarie Zethof and Martijn van Pieterson are the founders and directors of IBASHO, a business revolving around Japanese photography in Antwerp, Belgium. IBASHO opened its gallery in March 2015 specialising in fine art Japanese photography, presenting well-known and master photographers from Japan and emerging Japanese talent, as well as non-Japanese photographers who have worked in Japan. IBASHO regularly organises group and solo exhibitions at the gallery and participates in art fairs such as Paris Photo, AIPAD, Photo London and Unseen. In August 2017, IBASHO opened a bookshop specialising in new and antiquarian Japanese photo books as an extension of the gallery. Martijn and Annemarie also operate as guest curators, recently curating the Japanese Nude exhibition for Japan Museum Sieboldhuis, Leiden, The Netherlands.
Can you explain the work that you do and what drew you to establishing your own gallery?
We started collecting art in the early 90s and have been building up our collection ever since. At one point in t,ime we decided we should do something more with art than just collecting and the idea grew to open up a gallery. We have spent a few years considering this and finding out what we should do exactly. As Annemarie was studying Photography at the Fotoakademie Amsterdam at the time and we started to get very interested in collecting photography, this seemed like the medium to focus on.
Why do you focus your collection on Japanese photography?
The exhibition Moriyama-Klein in Tate Modern was the trigger for us to start really looking into Japanese photography. We were overwhelmed by Moriyama's photography and wanted to know more about him, his influences and followers.
What do you think makes a great photo stand out?
A great photo should give you the urge to look at it over and over again.
What sort of work are you hoping to see from this year's Hariban Award submissions?
We are hoping to see a great variety of work using different techniques and mediums.
Do you have any tips for artists looking to apply for this year's Award? 
Collotypes are very special prints and especially the great prints made by Benrido on Japanese paper with great contrast and beautiful texture. We encourage any photographer submitting to think about this special technique and paper when selecting their work.
Enter Competition ➔
IBASHO ギャラリー アンマリー・ゼゾフ &マルテイン・ヴ ァン・ピーターソン
プロフィール:アンマリー・ゼゾフとマーティン・ファン・ピーターソン夫妻は、ベルギーのアントワープで日本の写真を中心に展開しているIBASHOギャラリーの創設者兼ディレクターです。 日本の有名写真家や新進の日本写真家、そして日本で制作したことのある外国人写真家を紹介する日本のアート写真を専門とするギャラリーとして2015年3月にオープンしました。 IBASHOはグループ展や個展を定期的に開催し、Paris Photo、AIPAD、Photo London、Unseenなどのアートフェアに参加しています。 そして、2017年8月にはギャラリーの延長として、新旧の日本の写真集を専門とするブックショップもオープンし、また、最近ではオランダのライデンにある日本博物館シーボルトハウスにおいて、二人は『日本ヌード展』をキュレーションを担当しました。
ギャラリーを始めた経緯を教えてください。
私たちは90年代初めからアート作品の収集をしており、 徐々にそのコレクションは大きくなっていきました。あ る時期を境に、作品を集めるだけでなく、ギャラリーを 持って美術にもっと深く関わっていきたいと考えたので す。それから数年の間は、どのような形態がよいか模索す ることに費やしました。当時、アンマリーはフォトアカ デミー・アムステルダムの写真専攻に在籍しており、二人 とも写真作品のコレクションに強い興味持ち始めた結 果、写真に特化したギャラリーを作ることに決めたので す。
日本の写真作品のコレクションを始めたきっかけは何 でしょうか。
(ロンドンの)テート・モダンで開催された森山大道と ウィリアム・クラインとの二人展が日本の写真に興味を持 つきっかけとなりました。森山の作品に圧倒され、彼の ことや彼が影響受けた写真家、そして森山から影響を受 けた写真家について詳しく知りたいと思いました。
お二人にとって、優れた写真とはどういった要素が必 要だと思いますか。
良い写真は、何度も繰り返し見たくなる衝動に駆られる ような物であるべきです。
今年のハリバンアワードの応募において、どのような 作品を見てみたいと思いますか。
さまざまな技法や表現を用いて制作された、あらゆる種 類の作品を見たいと期待しています。
今年応募することを考えている作家たちに、何かヒン トなどはありますか?
コロタイプはとても特殊なプリントですし、特に便利堂 では和紙に素晴らしい濃淡と美しい質感もつ上質のプリ ントが制作できます。応募する作品を選ぶ上で、この特 別な技法やプリントに使用される紙のことを念頭におく といいと考えます。