2018 marked the fifth year for the HARIBAN AWARD, an innovative prize that offers one photographer the opportunity to work with the master artisans at the Benrido Collotype Atelier in Kyoto for two weeks.
---
2018 Hariban Award Jurors
Shoair Mavlian (Director Photoworks U.K)
Lesley A. Martin (Creative Director Aperture Foundation)
David Campany (Writer, Curator & Artist)
Masako Sato (Curator & Founder Contact, Co.ltd.)
Award Recipients
Grand Prize Winner
Esther Teichmann
Esther Teichmann thinks in images. Although her work may be full of literary allusions and voices are never far away, a commitment to what is essentially visual, in all its seductive, fascinating, and enigmatic charm, is its heart.

 

She is also deeply committed to the craft of making. Her images are also objects. In her studio she pushes and pulls and plays with what her camera captured until it expresses what is felt or imagined, far beyond what was there in front of her. For Teichmann, taking a photograph is the beginning of the adventure of making an image, and she is surely one of the most adventurous image makers working today.
Almost no technique is alien to her, from printing on fabric to overpainting her photographs, to incorporating objects and moving images into her installations. She is also a fine maker of books and a great lover of printed matter of many kinds.  All this makes her a very worthy recipient of the opportunity to bring her image craft to the experts in collotype printing at Benrido.
For us jurors, considering a prize such as this this means trying to imagine what an artist might come up with. One cannot know exactly, especially when the artist is so receptive to what new materials and processes might suggest. But jurors need to be as excited by the unknown as artists. Not knowing quite what Esther Teichmann would create with Benrido was an irresistible prospect.
– David Campany on behalf of the Jurors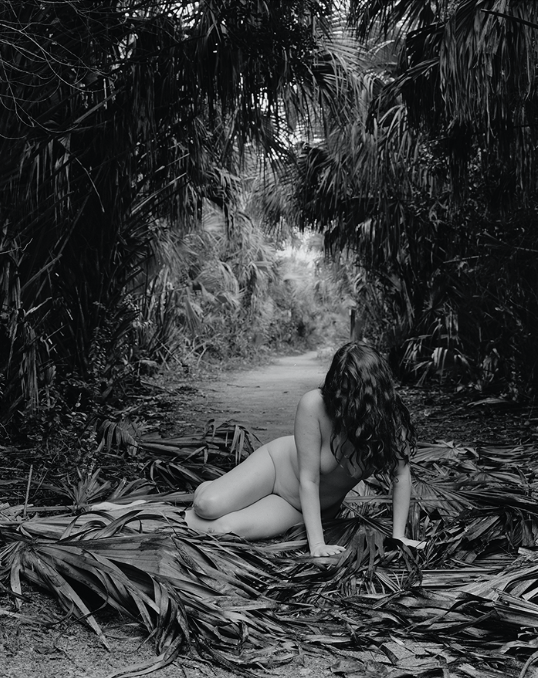 Juror's Choice Awards
Honorable Mentions
Raymond Meeks 
Feiyi Wen 
George Georgiou
Bert Teunissen
Joseph Ball
Maja Daniels
Master Printer's Choice Award
Juror's Statement
David Campany – Writer, Curator & Artist
Printing techniques accumulate over centuries, and most of them are kept alive somehow, somewhere. Yes, those that were once dominant become specialized, and this is certainly true of collotype printing. But if collotype printing is the only way to make a collotype print, then it is as contemporary as the latest digital inkjet print.
Thinking about it this way helps us around the nostalgia that presumes that some techniques 'belong to the past'. There is no time travel. Collotype is with us in the present and artists are hungry to explore it. This is the philosophy of Benrido. The highest standards of collotype printing, acquired over decades, are put at the service of artists wanting to express the times in which they live. The opportunity to collaborate with Benrido is an opportunity to experience a tradition that lives and breathes today. Just as William Henry Fox Talbot, one of the pioneers of photography, would not be remotely surprised by your iPhone, the experts at Benrido welcome what contemporary artists bring to them.
Submissions for the 2018 Hariban Award came from all over the world and all areas of photographic image making. Very little united these submissions, and this made the juror's task all the more difficult. But we wouldn't have wanted it any other way. The range of work is a great sign of what is possible, what is imaginable. 
---
Lesley A. Martin – Creative Director Aperture Foundation
The Benrido Collotype Atelier is a gem and a champion of artisanal photographic printing techniques. It was a great pleasure — and challenge— to review so many excellent submissions by artists interested in taking part in the preservation and continued development of the collotype process. In matching a high-calibre contemporary artist with the atelier's incomparable craftspeople, the Hariban Award is a generous way of adding a contemporary vitality to Benrido's mission to maintain and refine this historical photographic process.
---
Masako Sato – Curator & Founder Contact, Co. Ltd.
While preserving the 160 year-old tradition of the collotype process, Benrido created the Hariban Award in order to challenge the possibilities of collotype by inviting contemporary photographers to expand their visual expressions. Being granted the opportunity to discover a variety of works by photographers from different countries is indeed both very pleasurable and painful for me at the same time. Many of their works have a strong concept and subject behind them, and some of them question the fundamentals of photography. My approach to judging for this award was to find out how conscious each photographer was of thinking about their work in collotype, and the potential for each work to transform with the collotype process. Looking at the beautiful work by Esther Teichmann – the Grand Prize Winner of this year – one could easily imagine how they would match perfectly with the process. I eagerly look forward to seeing her resulting work with Benrido Atelier.
---
Shoair Mavlian – Director Photoworks UK
After more than 160 years the allure of the collotype print still remains. It is not a technique which is readily taught or easily accessed which perhaps adds to its allure. It has survived the changing trends of printing technology due to ateliers like Benrido, who with opportunities like the Hariban Award merge the traditional art of collotype printing with cutting edge contemporary practice. The Hariban Award provides a unique opportunity for learning and the exchange of knowledge as well as the opportunity to see contemporary images enriched and transformed through the collotype process.