Each week, HARIBAN AWARD will be sharing an interview with one of this year's jurors. This week; we spoke with Brazil-based photographer, curator, and editor of ZUM magazine, Thyago Nogueira.
Thyago Nogueira is a photographer, curator, and the editor of 
ZUM Magazine
. He currently serves as Head of the Contemporary Photography Department at 
Instituto Moreira Salles
 in Brazil. We had the chance to speak with him about his work and what it means to him to judge a contest like the HARIBAN AWARD.
Can you explain the work that you do?
I am in charge of the Contemporary Photography Department at Instituto Moreira Salles (IMS), a prestigious non-profit Brazilian institution dedicated to the arts. We run exhibitions, shows, movies sessions, courses, workshops, and preserve the largest private collection of photographs and photographic objects in the country, with about 10 million items.
My task it to oversee our contemporary photography activities, which includes curating exhibitions, commissioning projects, coordinating our photography grant, expanding our collection and editing our photography magazine ZUM.
What would you say initially drew you to photography?
It was probably a combination of family affection, personal fascination, opportunity and chance. My father was a dedicated amateur photographer, so I grew up playing with different cameras and learning to use photographs to tell the history of our family and of my own upbringing. As an adult, I worked as photographer for a brief period of time, but then I took a job as a literature editor, and started to explore the pleasure of the books — which eventually led to photography books. I became amazed by all the great work that has been done in the history of photography, which I could access through books. Ten years after, IMS invited me to create a photography magazine. ZUM was born. And with all the ideas we had editing the magazine, they eventually invited me to create a department dedicated to the field.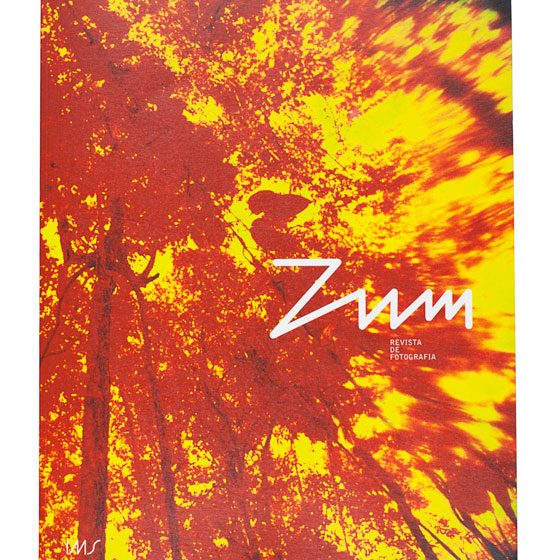 How do you go about choosing photos and photographers to feature in your magazine?
ZUM features a combination of contemporary and historical photographers, along with interviews and essays. We mix international big-names with young talents, from all parts of the world. We favor coherent bodies of work rather than mix and matches from different moments of a career, and photographers that have an interesting relation with the printed page. I am personally interested by works that can present a subject deeply and at the same time open new ground for the photographic language, through an intelligent consideration of its material aspects. The idea of combining traditional and contemporary techniques is absolutely exciting.
What do you think makes a great photo stand out?
Photos are always great, and I am interested in images which are part of a long, dedicated and consistent search for new ways to represent a subject. You can more easily grasp that when looking at an essay or career. Every single photo has to be connected to that.
What sort of work are you hoping to see from this year's HARIBAN AWARD submissions?
The more surprising the better.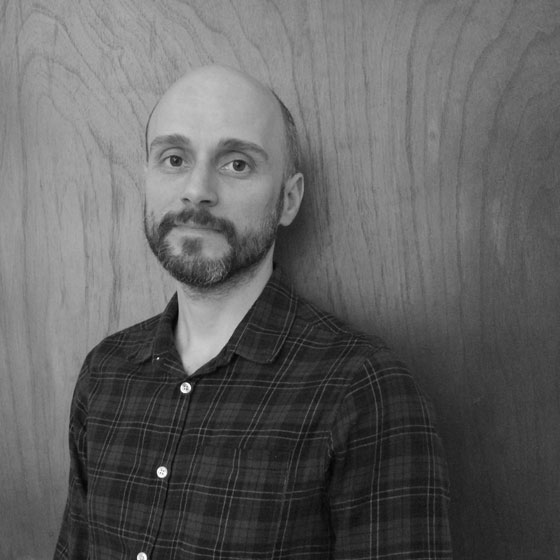 ブラジル在住のチアゴ・ノゲイラは、 Instituto Moreira SallesのContemporary Photography Departmentの主任であり、ブラジルの写真誌 ZUM magazineの編集者さらに、オランダのThe Photobook Museumとニューヨークの出版社Errata Editionsのアドバイザーを務める。2014年にはSão Paulo photographyを特集したAperture magazineでゲストとして編集を担当し、また、ブラジルW杯中には Magnum agency と共にthe Offside project を監修した。ノゲイラは過去、Prix PictectやDeutsche Börseなど、数々の賞にノミネートされ、また審査員を勤めた経歴もある。現在はContemporary Brazilian Photography exhibitionや写真家Claudia Andujarの回顧展を手がけている。
普段はどんなお仕事をされているんですか?
私は、ブラジルの一流の非営利団体で、芸術を専門に扱っている Instituto Moreira Salles (IMS)の、コンテンポラリーフォトグラフィー部の責任者をしています。展覧会やショー、映画の上映や、講座、ワークショップなどを企画したり、国内で最大のプライベートコレクションである写真や写真に関する展示物、およそ一千万点を保存・管理したりしています。
私の仕事は、コンテンポラリーフォトグラフィー部の活動を監督することです。具体的には、展覧会の監修、プロジェクトの委託、私たちの写真助成金のコーディネイト、コレクションの拡大、そしてZUM (revistazum.com.br) という我々の写真雑誌の編集、といった仕事をしています。
どうして写真の世界に惹かれたのでしょうか?
難しい質問ですね。それは多分、家族が写真好きだったということ、私が魅了されたということ、そして機会とチャンスがあったからだ、と言えると思います。私の父は、本格的なアマチュア写真家でした。なので、私はいろんなカメラで遊びながら、写真を使って私の家族の歴史や自分の成長のストーリーを語る、ということを学びました。大人になってからは、少しの間写真家の元で仕事をしましたが、その後は文学の編集者としての仕事に就き、本の世界の楽しさを探索するようになりました。それが結果として、私を写真集に向かわせたのです。私は、写真集を見ながら、写真史上で作り出された、たくさんの素晴らしい作品にとても感銘を受けました。10年後、IMSが、写真雑誌を創刊するために私に声をかけてくれました。ZUMマガジンが生まれたのです。IMSは雑誌を編集するにあたって私たちが持っていた色々なアイディアに賛同し、ひいては私にその分野を専門に扱う部を作るように勧めてくれました。
雑誌で取り上げる写真や写真家はどのようにして選ぶのですか?
ZUMマガジンは、コンテンポラリーの写真家と歴史的な写真家の両方を、インタビューやエッセイと共に取り上げています。私たちは、世界の色々な場所から、国際的な著名人と才能ある若手を、とり混ぜて取り上げています。キャリアの様々な段階のものを組み合わせるということよりも、一貫性のある一連の作品を選び、印刷されたページと興味深い関係を持っている写真家を選びます。個人的には、主題を深く表現していると同時に、題材の捉え方についての知的な考察を通して、写真言語の新境地を開くような作品に興味があります。伝統的な手法とコンテンポラリーの手法を結びつけるというアイディアは、ものすごくエキサイティングです。
何が素晴らしい写真を傑出させているのでしょうか?
写真は常に素晴らしいものです。私は、被写体を表現するための新しい方法の、長く、ひたむきで、そして一貫した探求の一部としての表現に興味があります。それはエッセーや経歴を見ると容易に理解することができます。全ての写真が、それに関連していなくてはなりません。
今年のHARIBAN AWARDで、どんな作品を期待していますか?
予期しない作品です。意外であれば意外であるほどいいですね。
Sign Up For Updates
Sign up for latest updates from Benrido on HARIBAN AWARD '17.