With this year's HARIBAN AWARD applications coming to a close, we spoke to this year's Juror David Campany about his thoughts on this year's competition, collaborative processes and the relevance of collotype today.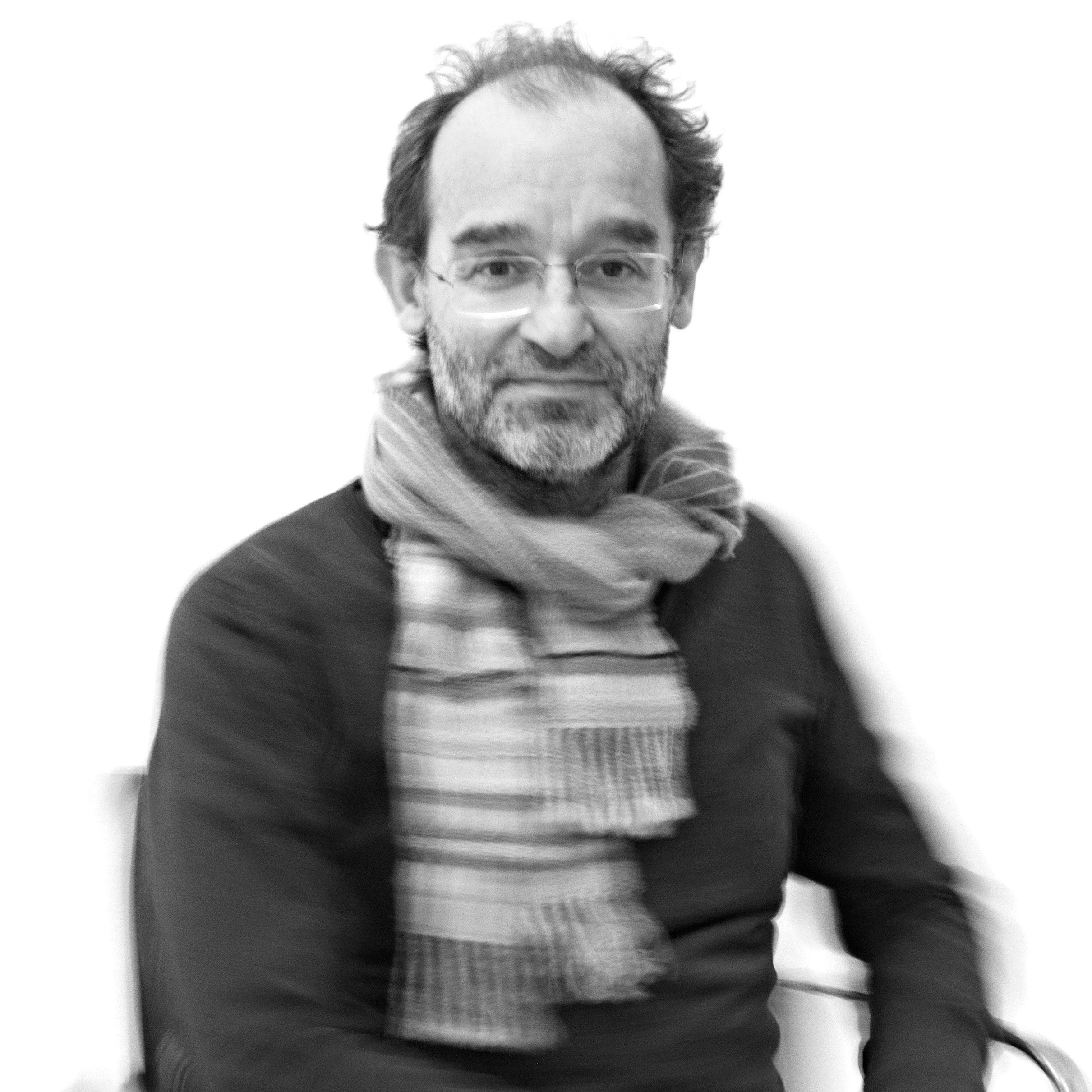 David Campany is a writer, curator and artist. His many books include A Handful of Dust 2015 and Art and Photography 2003. He has written over two hundred essays for museums and monographic books, and contributes to Frieze, Aperture, Source and Tate magazine. Recent curatorial projects include The Still Point of the Turning World: Between Film and Photography, FoMu Antwerp, 2017; A Handful Dust *Le Bal, Paris, 2015; Pratt Institute New York, 2016; the Whitechapel Gallery London, 2017; The California Museum of Photography, 2018). David has a PhD and teaches at the University of Westminster, London.
Collotype has been around for a little over 160 years. As there are now only two commercially active collotype studios left in the world (both in Kyoto), is there any relevance for the process today?
If a technique produces things that can't be produced any other way, then it is relevant and contemporary.  It's fascinating that the technologies of photography and printing have never remained static. There has always been change.  It's true that things that were once the norm very often become marginal or specialized. That is to be expected. And it is also very often true that new technologies alert us to the specific qualities of the older ones. Today fine printing is of a standard equal to any moment in the history of printing, and in part this renaissance is a response to the fact that we no longer live in a visual culture dominated by print. It's screen–based.
One of my favourite books, Atget: Photographe de Paris, 1930, was printed in collotype. It has a very specific look to it. Both Walter Benjamin and Walker Evans wrote about it at the time. Benjamin thought it was beautiful. Evans thought it looked like a "pirated edition of some other publication."  Maybe Evans was expecting gravure printing, which is very different. Who knows? But I like the fact that even then, collotype could feel both contemporary and historical. Relevant, and irrelevant.
The Hariban Award provides the opportunity for collaboration. What are your thoughts on collaborative processes and in this case with printmaking? Is there a difference when the technique is over 160 years old versus one that is digital?
Artists have always collaborated with printmakers. It is one of the richest areas of creative exchange. It is particularly significant for photographers, because they are working with a medium that naturally has different stages. There is image capture, and there is output. Since, as you say, collotype studios are very rare, any artist coming to you is likely to be learning fast while they collaborate, and that can be a very special moment. When a newcomer meets experts, the questions and the possibilities blossom very quickly. Is collotype different to digital? Yes, of course, but the dynamic interplay of newcomer and expert can be very similar.
In what ways do you think photographers can benefit from participating in a competition like the Hariban Award and what sort of work are you hoping to see from this year's submissions?
Entering a competition focuses the mind, particularly a competition as specialized as the Hariban Award. If you are entering, you have to ask yourself what you are really doing, and what you want for your work. So this process is valuable even if you're not successful.
As for submissions, I try not to 'hope to see' anything in particular. One must live for surprises. However a judge for the Hariban Award, just like those submitting, does have to think about what the collotype process can really offer the winner.
Enter Competition ➔
デビッド・キャンパニー
プロフィール:ライター、キュレーター、アーティスト。彼の著書に『A Handful of Dust 2015』と『Art and Photography 2003』がある。また美術館のカタログな ど約200ものエッセイを書き、Frieze, Aperture, Source, Tate Magazineなどにも寄稿し ている。近年にキュレーションした展覧会として『The Still Point of the Turning World: Between Film and Photography』『FoMu Antwerp, 2017; A Handful Dust』などがある。 現在はロンドンのウエストミンスター大学で教えている。
コロタイプは約160年以上もの歴史があり、今稼働している工房は世界に二つしかないのですが(しかもどちらも京都にある)、コロタイプは今の時代でも通用する技法だと思いますか?
どんな技法でもそうであるが、他では表現できないことを表現できるのであれば、その技法はとても重要であり現代的であるといえるだろう。写真と印刷の技術は常に変わり続けていて、変化し続けていることが面白いと思っている。かつては普通だったことが、いつのまにか希少かつ特殊なものになったりすることがよくあるし、新しい技法が生まれたことで、古い技法の面白さを再確認させてくれたりもする。長い印刷の歴史のなかでもクオリティの高いプリントというのは常に基準とされてきたわけだが、私たちが生きている今の時代においては、紙媒体だけが主役ではないし、モニターに映し出される画像もその基準となりつつあるのが現実なんだ。
私が好きな写真集に1930年に出版されたアジェの『パリの写真』があるのだが、この本は実はコロタイプで印刷されていて、実に特別感のあるものだ。ヴァルター・ベンヤミンもウォーカー・エバンスもそのことについてコメントを書いたことがあり、ベンヤミンはとても美しいと言ったものの、エバンスは「他で出版された本の海賊版に見える」と言っている。もしかしたらエバンスはグラビア印刷のようなものを期待していたのかもしれないが、それぞれまったく違うものであり、彼がなぜそう感じたかは私にはわからない。ともかく、その当時からコロタイプは現代的とも古臭いとも、適切な表現だとも、そうではないとも感じられていたことは確かで、私はコロタイプのそういうところが好きなんだ。
ハリバンアワードは職人とのコラボレーションの機会を提供しています。こういった共同作業についてどう思われますか?特にプリント制作においてのコラボはどうでしょう? また、160年前の技法と現在のデジタルと比べて、その違いはなんでしょう?
いつの時代もアーティストたちはプリントメーカーとのコラボレーションを行ってきた。それはクリエイティブな相互の取り組みとしてはもっとも重要なものとされてきたはずだ。特に写真家にとって重要なことであり、そもそも写真というメディアがイメージを取り込むところから出力にいたるまで、何段階ものコラボが必要とされるからだ。コロタイプが制作できるアトリエが今ではとても少なくなってしまったわけだが、便利堂のアトリエに来るアーティストも、職人とのコラボレーションから多くの知識を吸収できるはずだ。初めて体験する者とプロの職人が出会うと質問や可能性もたくさん出て多くの実りがあるだろう。
コロタイプとデジタルは全然違うかって? それはもちろんそうだ。しかし、初心者とプロとのダナミックな相互作用はそれにとても似ているし、可能性も多く生まれるはずだ。
ハリバンアワードのようなコンペに参加すると、写真家たちはどのような収穫が得られると思いますか。また、今年の応募者たちにどのような作品を期待していますか?
コンペに応募することで写真家たちは自分の考えを洗い出す機会を持つことができるはずだ。ハリバンアワードのような専門的な技術に特化したコンペティションは特にそうであるべきだ。もし応募するのなら、自分がどんな作品を作り、そしてその作品に何を求められているのかを自問自答しなければならない。たとえそれが期待したとおりにならなかったとしても、このプロセス自体がとても貴重なのだ。
正直、応募作品には特になにも期待しないようにしている。自分としてはサプライズを期待したいから。だが、優勝した受賞者に対してコロタイプのプロセスがなにを与えられるかは、ハリバンアワードの審査員の一人として慎重に考えなければならないとは思っている。
応募フォーム ➔
Sign Up For Updates
Sign up for latest updates from Benrido on HARIBAN AWARD '17.