We are delighted to have Margaret Lansink as this year's Hariban Award Grand Prize Winner. Before welcoming Margaret for her residency in December, we had the opportunity to speak and talk about her winning body of work "Borders of Nothingness – On the Mend"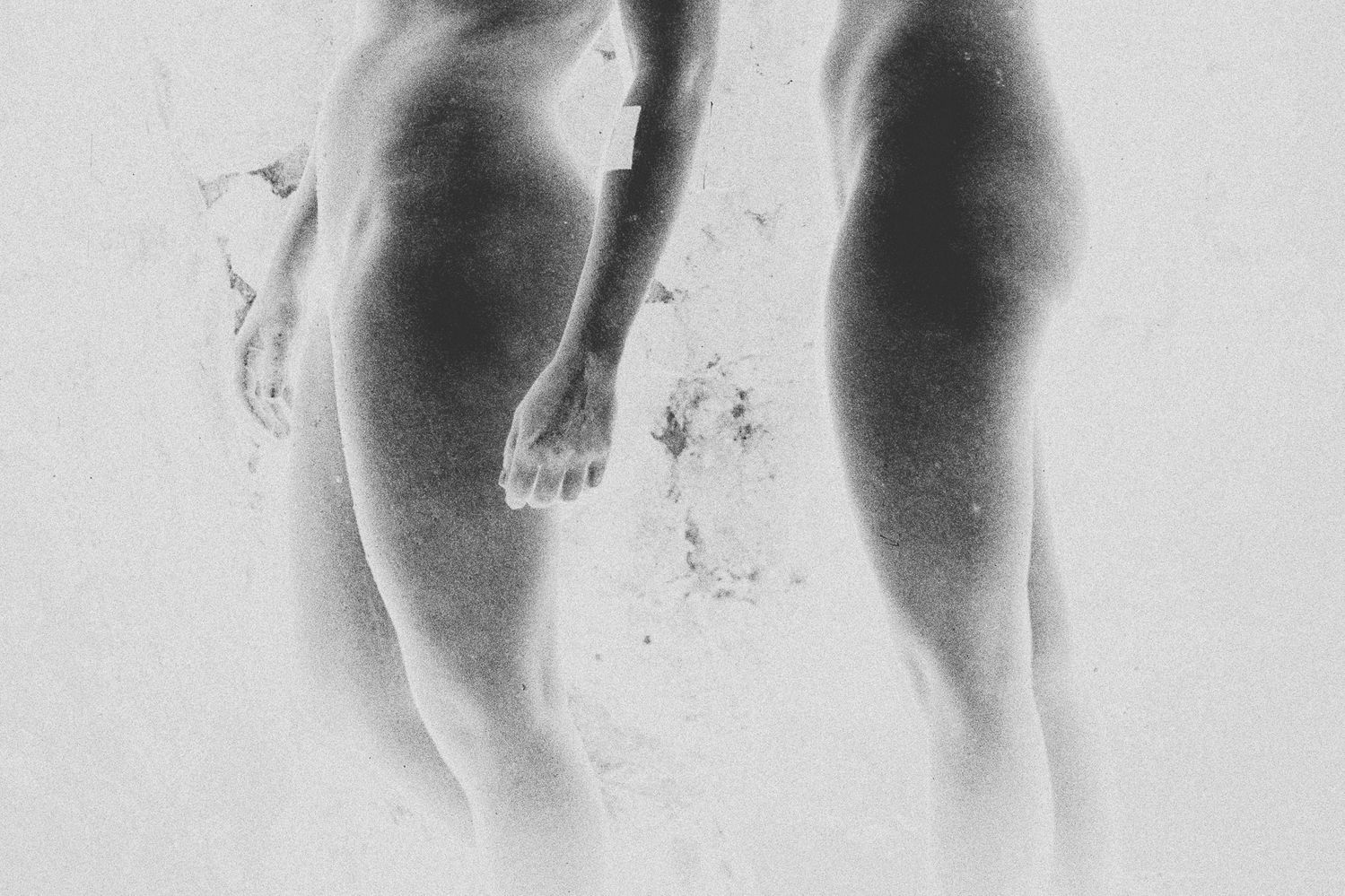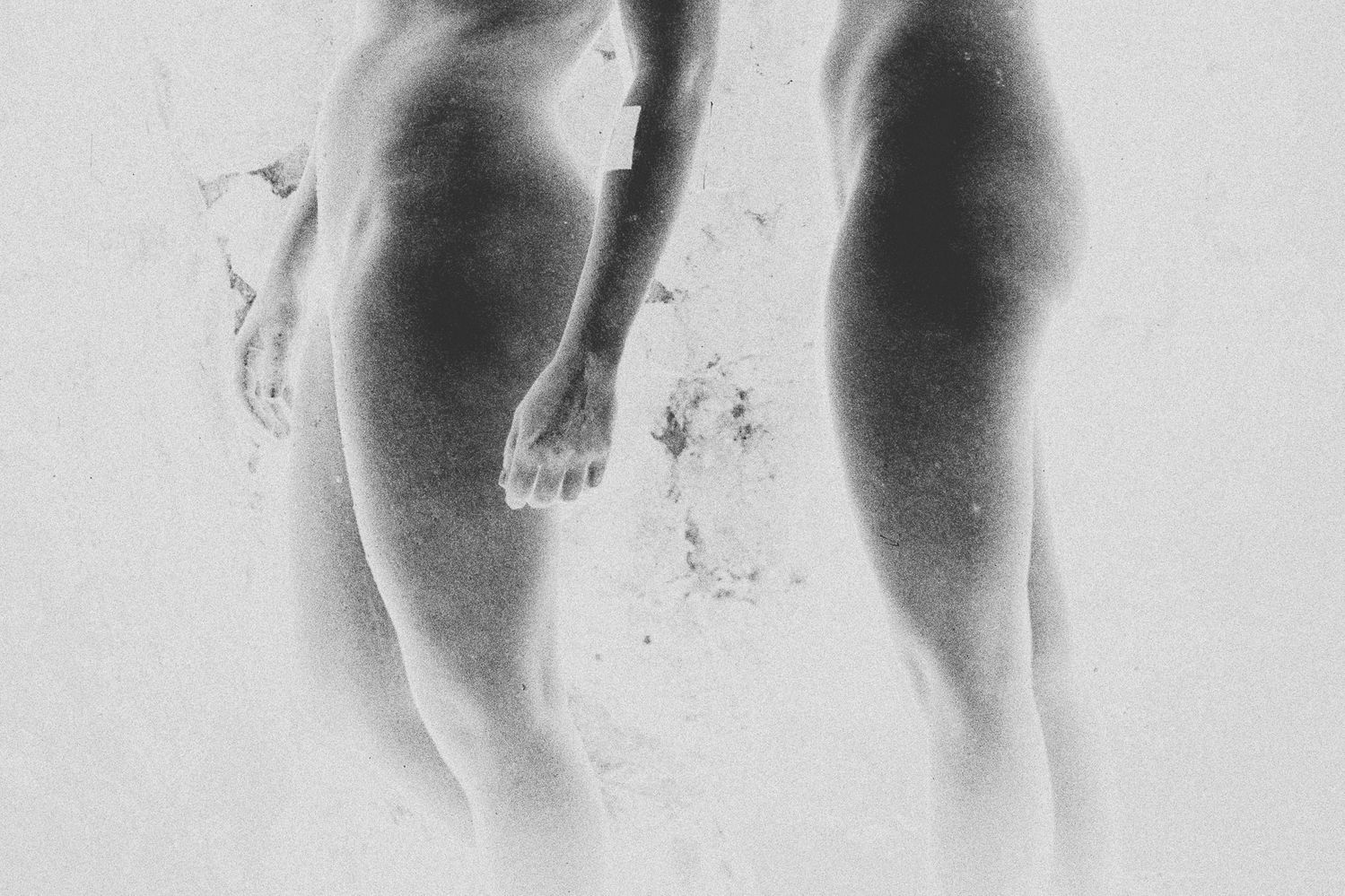 Could you tell us a little bit about yourself and what first drew you to photography?
I was born and raised in a little town in the east of Holland as the youngest daughter in a family
 with 13 children. As long as I can remember, I've been interested in drawing, painting and creating collages. 
When I was 7 years old I made a lot of collages for a friendly neighbour. For every collage I gave
 him, I got back a photo. Here is where my love for photography started. When I was a teenager I 
discovered my father's camera and started experimenting with it. It gave me the opportunity to
 capture moments of joy and solitude.
 Some 10 years ago, I decided to break up my marriage and say goodbye to my old life. I moved
 from my little hometown to Amsterdam and started studying photography at the Photo Academy 
in Amsterdam. At that time, photography felt for me the ultimate way to express my emotions. My camera followed (and still follows) me every step of my way, purely intuitively capturing memories
 and moments and filling the voids in my life. Photographing simply became a necessity for me.
 My way to tell my story. Not as a documentary, but more as a novel, based on my inner 
experience. And for the spectator to read with their own feelings, thoughts and associations.

What first sparked your interest to apply to the Hariban Award?
 
In the second year of the Photo Academy Amsterdam, Awoiska van der Molen came to speak
 about her work. I found her and her work incredibly inspiring, so I started following her on the
 internet and social media. She won in 2014 and when I was in Kyoto in 2017 during an Artist Residency, I absolutely wanted to have look at Benrido and buy the catalogue of her work, 
which unfortunately was sold out. Yet the people at Benrido were so kind to show me the studio.
 From this moment on I have submitted. And more than a dream came true this August 30th, 
when I opened the mail from Benrido. I had to sit down and was very touched. It took me a few 
days to truly believe that it really was going to happen: working with the great artisans and even
 master printer Yamamoto-san. So happy and grateful. Thank you so much!!
Could you explain your approach to making work and the central themes you explore?
Visual investigation of the relationship between humans and their (physical) environment is the 
main focus of my work. Who we are is often determined by our social environment and (family) 
history. How we build our self-esteem, often determines how we look to the outside world and 
how we react to the other. For me, I often feel like a spectator; looking from the outside into what 
happens, how and why the other and I interact as we do. In my work, I'm exploring these
 relationships, trying to bridge the personal and universal. My work comes purely from my intuition 
inspired by my intricate web of memories, emotions, expectations, fears and desires. This also 
favours a different way of experiencing my work; not as a reflection of a reality, but more as an
open, artistic invitation to interact with your own memories.
You will soon be travelling to Kyoto to work with the artisans at Benrido, do you have any thoughts or hopes of how you imagine your work will be translated as collotype prints? – Is there
 an aspect of the award you are most looking forward to?


I am so incredibly grateful and honoured to have the opportunity to work in the legendary Benrido Atelier. To learn this world-renowned technique from your master printers, which transcends time,
technique and modernism. A Collotype print is so much more than a fine art print; a truly precious 
work of Art. I feel very excited to explore how my work will gain an extra dimension as a Collotype
 print and looking forward to work over a longer period on the printmaking process. Because I love
 and admire the artisan way. Absolutely an experience that will stay with me for the rest of my life.


まず自己紹介と写真に惹かれたきっかけを教えてください。
私はオランダ東部にある小さな町で、13人兄弟の末っ子として生まれました。物心がついた頃には、私はすでにドローイングや絵画やコラージュ作品を作ることに興味を持っていたようです。そして7歳の時だったか、親しくしてくれていた近所の男性のためにコラージュをたくさん作りました。その彼に一枚のコラージュをプレゼントすると写真を一枚もらうことができ、その頃から写真に対する愛情が始まりました。
10代になり父のカメラを見つけ、それでいろいろ試していくうちに、自分が楽しかったり寂しかったりしたときのことを写真として残すようになりました。
10年前に、当時結婚していた夫と別れて、それまでの私の過去に別れを告げました。生まれ育った小さな町からアムステルダムに出て、その街のフォトアカデミーという学校で写真を本格的に学び始め、その頃から自分の感情を一番表現できるのが写真だと思えるようになったのです。そして、その後の私の人生にはいつもカメラがあり、すべての思い出や瞬間を直感的かつ直接的に記録し始め、自分の中にあった空虚な気持ちの隙間を埋めてくれるようになっていき、写真を撮ることが次第に私にとって不可欠なものになっていきました。ドキュメンタリーではなく写真は自分のストーリーを語るためのものであり、自分の内なる経験に基づいた小説のようなものです。そして見る側も自身のフィーリングや考えや連想などで私のストーリーを解釈していただけると嬉しく思います。

ハリバンアワードに応募されたきっかけを教えてください。
フォトアカデミーの2年目にアヴォイスカ・ヴァン・デル・モレンさんがご自身の作品に関しての講義してくれたことがありました。私はモレンさんの人柄と作品からとても刺激を受け、インターネットやSNSを通じて彼女をフォローするようになりました。彼女がハリバンアワードを受賞したのが2014年でしたが、2017年に私がアーティスト・イン・レジデンスで京都に滞在していたときに便利堂の工房を訪れ、彼女の作品が掲載されているカタログも購入したかったのです。残念なことに完売していたものの、便利堂の方々はとても親切に工房を案内してくれました。それから私はハリバンアワードに応募し始め、今年の8月30日に便利堂のスタッフから私が受賞したことを知らせるメールをいただき、自分の夢が叶ったことを知りました。私は椅子に体をうずめあらためて感動してしまい、素晴らしい職人のみなさんやマスタープリンターの山本さんと作品を作れるのだということを信じられるまで数日かかってしまいました。とても嬉しく感激していますし、心よりありがとうございます!

あなたの作品に対するアプローチの仕方と探求しているテーマを教えていただけますか?
人と人が(物理的に)存在している環境の関係性の視覚的調査といったものを主に探求しています。
私たちは何者かということは、しばしば我々の社会環境と(家族の)歴史によって決まる場合が多いですし、自分たちの自信というのがどのように作られるのかは、周囲の世界に対する見方、あるいは他人にどういう風に接するかで変わってきます。私自身は外側から何が起こるか、またどのように、そしてなぜ他の人と私とがやり取りするのかを、しばしば観察者として見ているところがあります。
私は自分の写真によってこのような関係性を模索しながら、私個人と周囲の橋渡しといったものを試みています。私の作品は、記憶や感情、期待や恐れ、そして欲望といったものが複雑にからみあう網のようなものに触発されながら、自分の直感のみによって純粋に生まれています。現実を反映したものではなく、見るものの記憶と触れ合うために、オープンで芸術的な招待状として私の作品を体験していただきたいのです。
にコロタイププリントに変わっていくかに関してなにか考えや希望などはありますか? また、このアワードに対し一番期待していることはどんなことでしょうか?
伝統のある便利堂アトリエで作品を作る機会をいただけるのは本当に嬉しく思っています。時間や技術、モダニズムを超越するマスタープリンターから世界的に有名な技術を学べることも楽しみにしています。コロタイププリントはファインアートプリント以上のものであり実に貴重な芸術作品です。私の作品がコロタイプによってどういう風に次元が変わっていけるのかを探りつつ、プリントの制作に長い時間がかけられることも楽しみにしています。なぜなら私は職人さんたちのやり方を愛し尊敬していますし、 今後の自分の人生にも必ずや大きな影響を及ぼす経験になるはずですから。